It is my first time visiting Alta Badia which is situated in the northern part of Italy. This inviting South Tyrolean valley in the Dolomites has to be one of the most spectacular skiing and eating adventures to date for me. My parents come from the South of Italy and I grew up in rural Australia on a farm. We lived off the land and ate what was in season and everything was of Italian cuisines. I was invited by Alta Badia tourism to experience its Gourmet skisafari, skiing, trending skiwear and eating mountain food for a whole day. I have never heard of the Gourmet Skisafari, but with the dishes that were going to be presented here and with the 5 Michelin starred chefs preparing it, I was keen to explore.
Day 1 – Table Hopping
The night before the Skisafari I had a welcome dinner called "Table Hopping". Here I had the chance to meet two of the local chefs that were part of the Gourmet Skisafari. The two restaurants of the hotels were Ciasa Salares where Matteo Metullio is the chef and Relais and Chateaux Hotel Rosa Alpina with chef Norbert Niederkofler. I experienced first hand the best mountain food I've ever had, thanks to both chefs. So for me the challenge was could these these two chefs combined with the other three chefs produce on the slopes in the mountain huts the next day.
Matteo Metullio – Ciasa Salares
Below you see Matteo in action, he received his Michelin star at the age of 24, the youngest chef ever to receive one in Europe.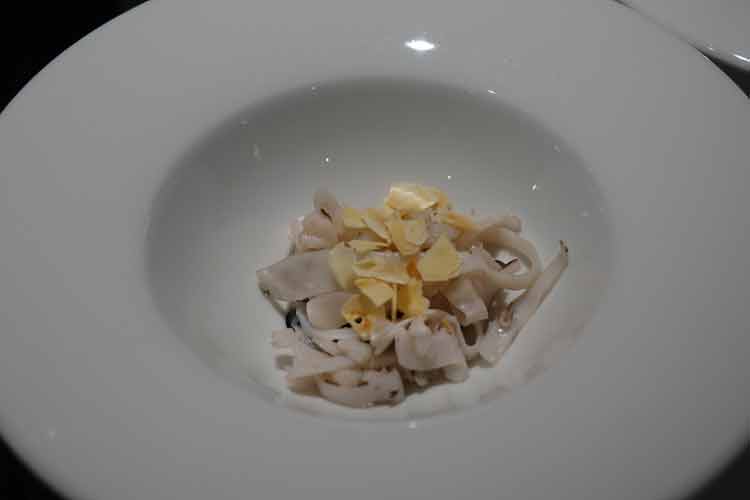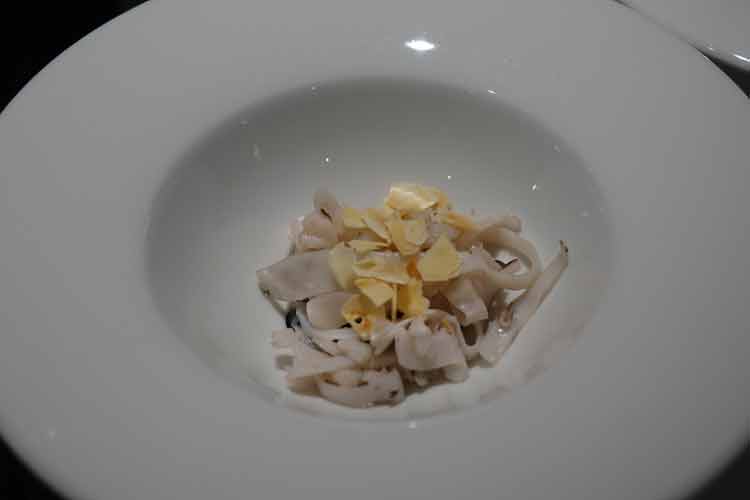 Norbert Niederkofler – St .Hutbertus
Next in action was Two Michelin Starred Norbert Niederkofler. I was specifically impressed with the chocolate table at the end.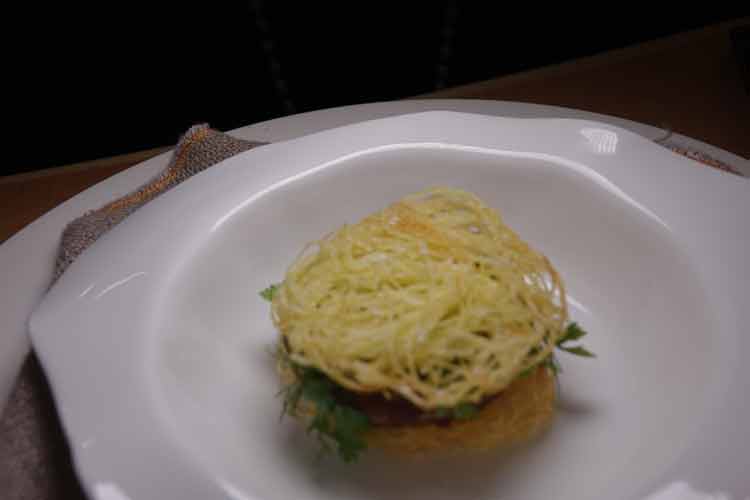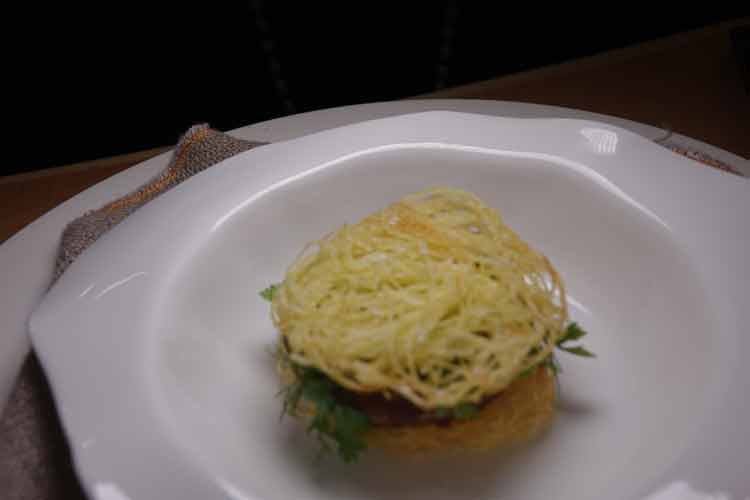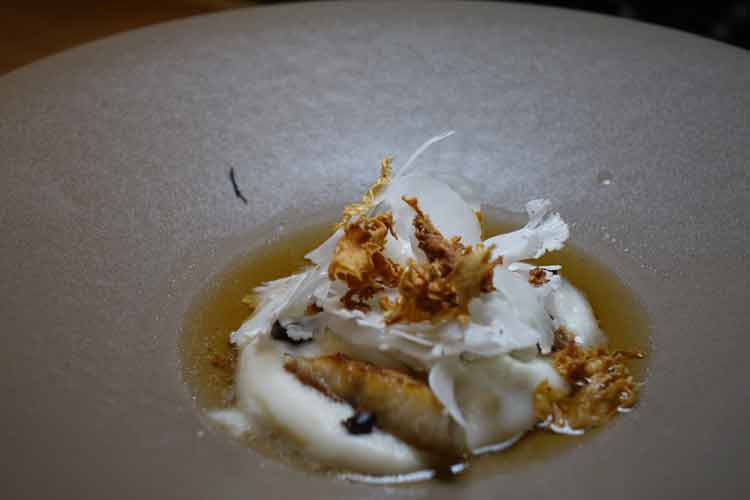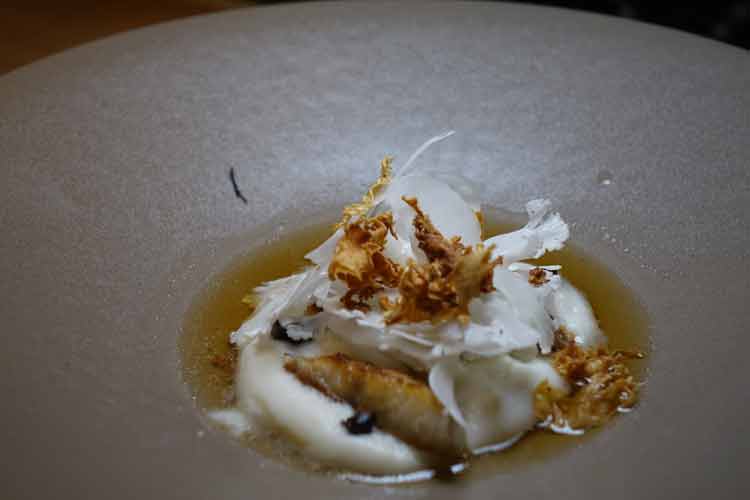 Cantina Tramin Kellerei
Throughout the evening matching wines were presented thanks to Cantina Tramin Kellerei. They specialise in Gewürztraminer wines, this tiny bottle was the dessert wine. I loved it.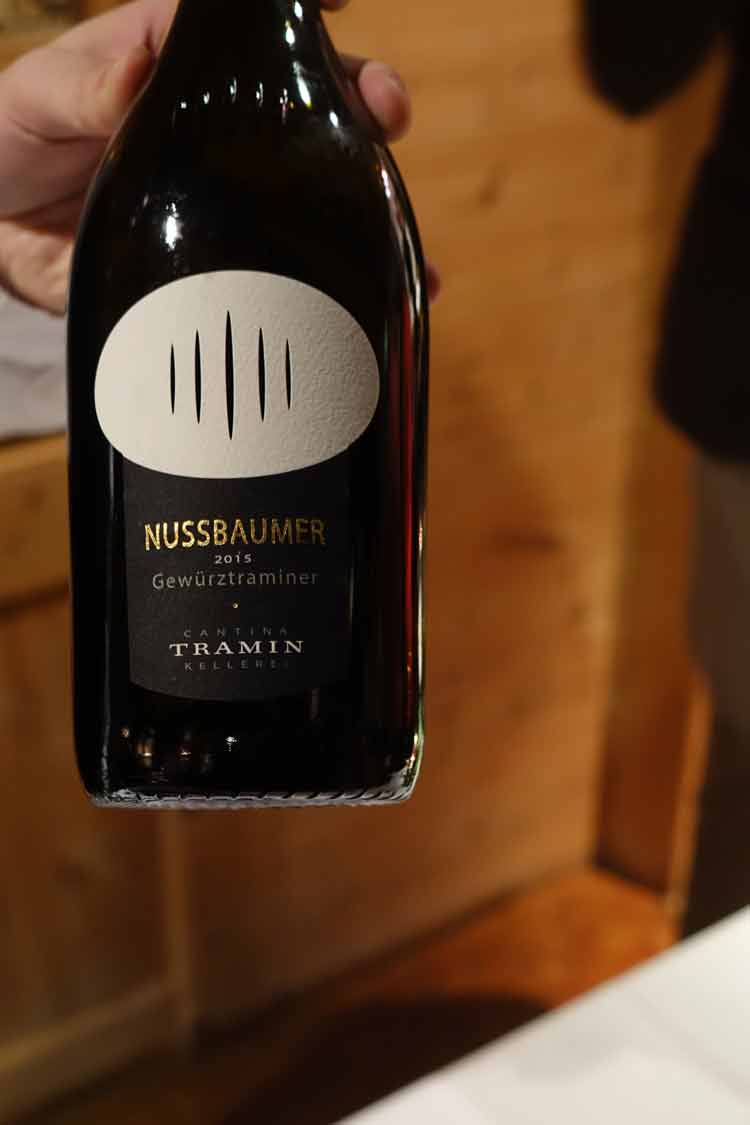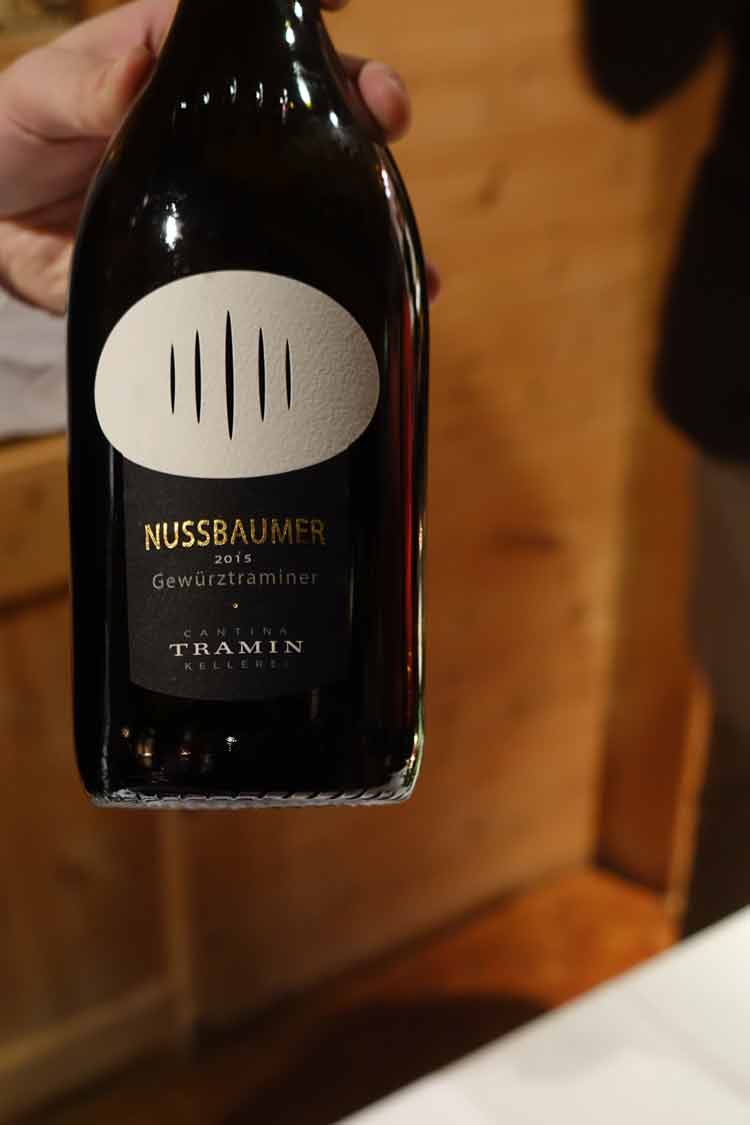 Dolomites Of Northern Italy
Alta Badia is a ski resort in the Dolomites of northern Italy, in the upper part of the Val Badia (German: Hochabtei) in South Tyrol. In talking to the locals, they explained that this was a very rich part of Italy. In Alta Badia which is part of South Tyrol German is most commonly spoken. I could see there was a mix of Italian culture blending into a German inspired way of being. I have skied throughout Europe over the years and when it comes to eating on a ski resorts, the food can be a hit an miss and most of it can be very expensive. The Table Hopping event left me excited for what was to come.